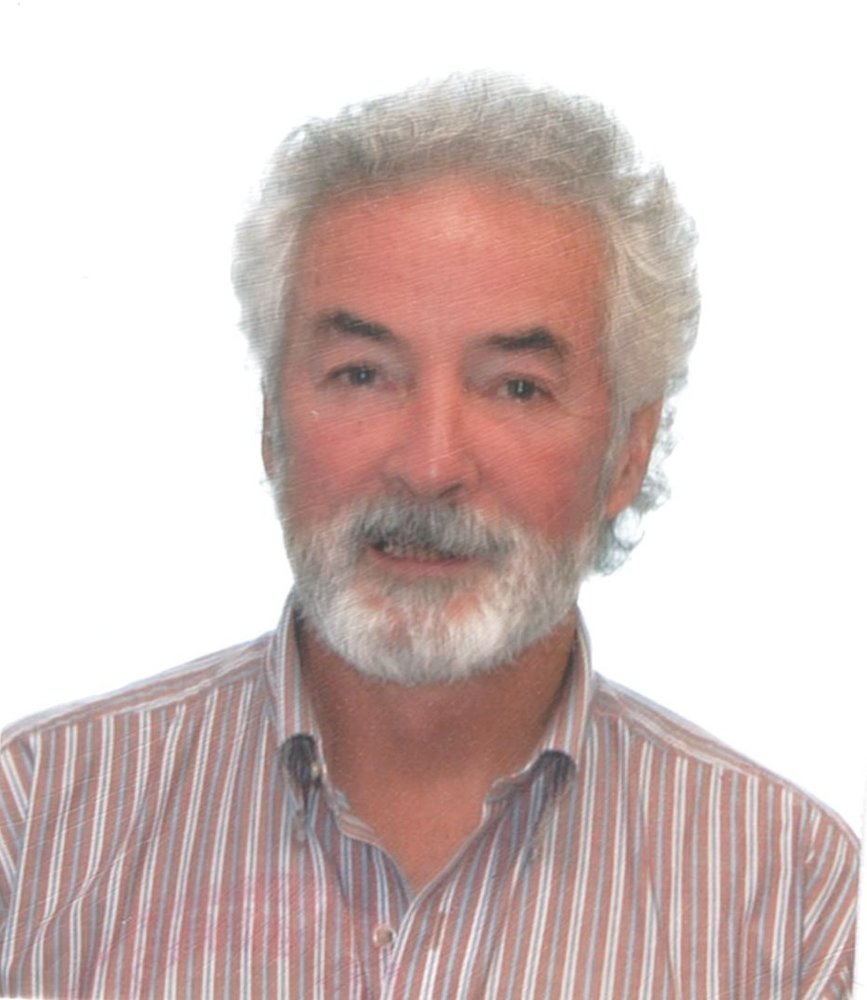 Cremation
Cremation has taken place. There will be no memorial or celebration of life.


Obituary of Wayne Allan Willis
WAYNE ALLAN WILLIS Born - September 18, 1943 - Toronto ON Died - May 26, 2020 - London ON After many months of uncertainty, Wayne was finally diagnosed with pancreatic cancer on April 30, 2020. He died just weeks later on May 26th. Beloved partner of Gail Forsyth. Dear friend to and brother-in-law of Gord and Gerry Forsyth of Saskatoon and Owen Sound, respectively. Predeceased by his extraordinarily special brother John, of Quebec City in 2008. Survived by his loving Quebec family - sister-in-law, Diane Gagnon, niece Johanne Willis, her partner Jimmy Fournier, great-nephew and great-niece - Damien and Layla Fournier-Willis - all of Laval, QC. Wayne died on May 26th, as he didn't want to steal his great- nephew's thunder. Damien turned 12 the next day. Wayne will be missed especially by Natalia & Dimitri Popolov and their son Simeon. Wayne and Gail "adopted" them six years ago when they arrived in London from Moscow. Thanks Oscar (the dachshund) for the introduction. A heartfelt tribute to dear friend Dr. Tim Pollak of Calgary. Tim's medical insight and generosity of spirit were a godsend to Wayne and Gail throughout this period. Wayne was blessed with the closest circle of loyal friends - all of whom accepted and appreciated Wayne's unique character and suitably irreverent humour. Some of the friendships date back to university days, other meaningful ones formed along the way. In the late 70's and early 80's. Wayne and Gail enjoyed the unparalleled camaraderie of cycling with the London Centennial Wheelers. Wayne will be sorely missed on Renwick Avenue where he was an integral member of the community of neighbours. "The Willis", as he was affectionately known, could relay the most interesting tales about working as a milkman or on an oil rig off Israel or in the North Atlantic. However, his most significant life work began in 1974 when he was sought out, by then Family Court Judge Maurice Genest, to be the first employee of the London Family Court Clinic. For over 37 years, Wayne devoted his amazing skills to working with thousands of young offenders and their families. He became the Clinic's backbone. While he retired in September 2011, Wayne is remembered by past and present colleagues for his genuine commitment to understanding these troubled youth, guiding them through difficult times and confident that he could, just sometimes, make a difference in the trajectory of their lives. He always did so with his characteristic warmth, empathy, wicked humour and respect for the individual in front of him - no matter how despicable his or her behaviour had been. And …he had to convince the Courts to accept a plan of care and treatment that was often not without risk. Wayne's eloquent speech and persuasive writing usually cinched the deal. Wayne balanced the stress and demands of work by being physically active - especially in nature. He was an avid cyclist, and also hiked, ran, cross-country skied - depending on the season or his mood. Septembers were always spent in Europe with Gail, on a bike, absorbing all of the beauty of nature - be it vineyards, lakes or Alpine mountains and meadows. It restored his spirit. Gail and Wayne saw more of the world in retirement. Wayne was also a dedicated volunteer for the Ontario Cycling Association's governing body and was a consistent officiating presence at road races, both provincially and nationally, for over three decades. People who knew Wayne can attest to his kind heart, incredible mind, sense of humour, playfulness and curiosity. Wayne also enjoyed reading well-written books and articles, classical and choral music, and good food and wine. He often said that "I live in Europe and work in Canada." Cremation has taken place. Consistent with Wayne's wishes, there will be no service or memorial gathering. Wayne would want you to go out and embrace life, perhaps toast him with a very good glass of red wine and be kind and generous to those who are much less fortunate than ourselves. Wayne was one of those rare individuals who left the world a little better than he found it. Expressions of sympathy may be made through London Cremation Services online at www.londoncremation.com. But, don't tell Wayne, he was a true Luddite to the end! It's a very difficult time to be working in healthcare. Wayne was a demanding patient and his partner was a determined advocate. Thanks to all of the hospital and hospice workers who both tolerated and supported us -in particular, Dr. Sara Fairweather at St. Joseph's Hospice. She and Wayne developed an immediate rapport in the last few days of his life.


Share Your Memory of
Wayne